Shopping Basket
Your Basket is Empty
There was an error with PayPal
Click here to try again
Thank you for your business!
You should receive an order confirmation from Paypal shortly.
Exit Shopping Basket
| | |
| --- | --- |
| Posted on 15 May, 2013 at 13:25 | |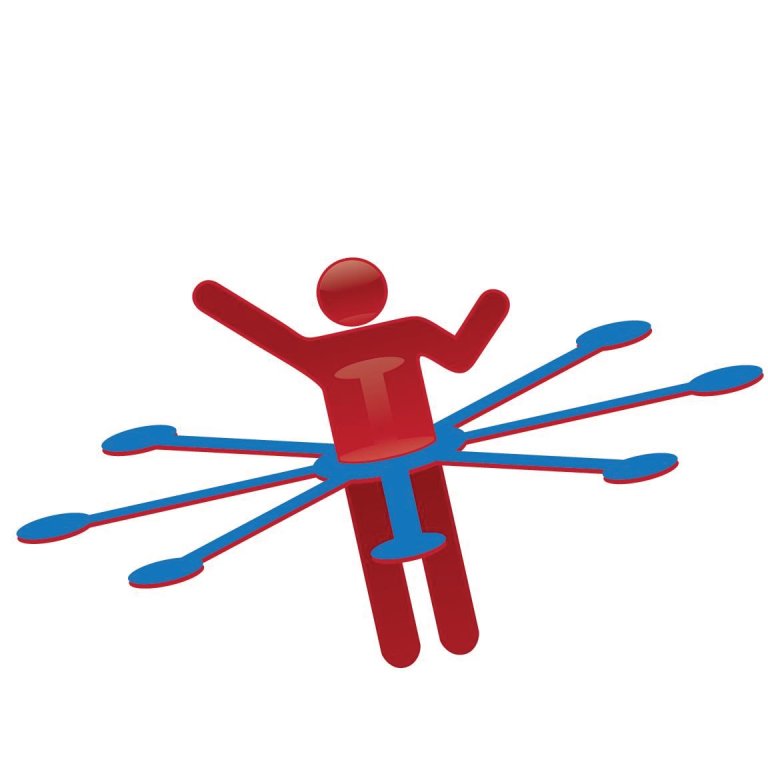 If given the choice at a professional education event, would you rather listen to an engaging speaker and get a new idea or two, or meet everybody in the room one-on-one for at least three minutes?
I've been wrestling with this question, and, as Vice President of Education for Meeting Professionals International's
Greater New York Chapter
responsible for program development, I am most interested in the answer.
History tells us compelling topics and charismatic speakers carry the day, draw people away from their computer screens, and send them merrily into the night.
MPI
 aids the process with an internal database of hundreds of speakers spanning relevant and useful subjects. We are encouraged to spend all educational dollars budgeted to us, thus not shortchanging members bent on quality education.
But the more we struggle to keep customers satisfied, the more we are tempted to deviate from classic lecturers spouting wisdom to row after row of obedient listeners. Word on the street these days is single-speaker format is passé and attendees want more participation, whether that means putting on an apron and sticking your nose into health-conscious goodies for meetings-goers; talking among yourselves in roundtables; navigating an obstacle course to inspire team-building; a simple panel discussion or hosted-buyer event -- anything apart from what we've been hypnotized to accept. Attendees also want to feel like part of a community, which may have the event as its epicenter but which starts to function long before the event and continues well after it.

Our own research indicates networking events are more popular than educational events, even though our cerebral sessions build in plenty of networking every time. Some educational sessions even teach attendees how to be better networkers! So let's ask again: Would you rather listen to one speaker and pray for takeaways, or spend the entire time in a speed-dating format having brief introductory meetings with everyone present?
In theory, if I attended an MPI Greater New York educational event this year, I could have learned any of the following:
Comp policy, staff rooms, gratuities and meeting rooms are reasonable items to negotiate with hotels.
Romantic personalities value relationships; warrior personalities value results.
Pecha Kucha presentation format gives your audience lots of ideas in a structured, concentrated format.
The price of lettuce makes salad a prohibitive option for an event luncheon, as opposed to a turkey sandwich.
Don't implement a new content idea merely to be different; go with what your specific audience needs.
Fishbowl seating lessens the distinction between speaker and audience.
Augmented reality, a live, direct or indirect, view of a physical, real-world environment whose elements are augmented by computer-generated sensory input, can be used for product demos, to replace traditional tradeshow booths, maps, games and interactive brochures.
Meeting Architecture is the task of designing the meeting experience, its content, format and continuity.
Don't over-schedule; allow down time during your events for thinking and reflection.
 


In truth, I must weigh those tidbits against the new professional contacts I've made, for which I can claim at least one "keeper" per session, and wonder whether introductions should take priority over instructions.

 


Networking and education remain one and two for just about any poll you'll see on the value of association membership. And education can take on different meanings: how to perform a function and handle a situation, or simple enlightenment on a hot topic. But in this changing business landscape where associations themselves are slowly re-engineering their value propositions, it's as much about who's there as what's there. Years ago I tried to convince my team that if we got the right people there, it didn't matter what the program looked like. To borrow the Seinfeld reference, I told them, "It's an event about nothing." When asked these days about the most fashionable trend in the industry, I always say attendee engagement. Proper nurturing and feeding of that trend, by the way, ensures successful realization of the previous most fashionable trend: ROI.

 


I've been scouring databases looking for popular, famous, controversial, informative, charming, funny, attendance-slamming speakers. But the people I really need to be seeking out are the right attendees. Attendee lists are more intriguing to peruse than speaker bios and learning objectives. Ironically, I'll be a panelist later this week at a local chapter meeting of the

National Speakers Association

. It will be interesting to share some of these perspectives and see how they go over.

 


Perhaps the best education we can offer is as a facilitator of quality peer-to-peer sharing and interaction -- hopefully in concert with a dash of the traditional methods and formats. Please let me know if you feel a connection-oriented event has surpassed the relevance of a content-oriented one. As I mentioned, I am most interested in the answer.

Categories: None

0

/